Oshwal College Alumni Association (OCAA)
Oshwal College boasts one of the country's most diverse and prestigious alumni, representing over 20 nationalities from different continents. Although they come from different cultures, backgrounds and professions, they all share a deep affinity for the Oshwal College experience.
The Alumni Association seeks to involve all members in the life of the College by providing a lifelong connection to the College through a variety of unique programs and activities, as well as helping members to keep in touch with each other.
To start enjoying these and other amazing benefits, it is important to register with the College as a member of the Alumni Association.
 REGISTER / UPDATE YOUR DETAILS
We are in the process of updating our alumni database for any future communications. We therefore extend an invitation to you to kindly furnish us with the following information: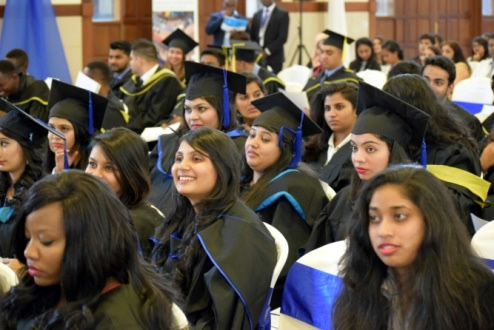 Personal Details
Name
College Admission Number
Course Studied at Oshwal College
Year of Completion
Personal Contact Details
Personal Telephone number
Personal Email Address
Postal Address
Employment Details
Current Employer
Position/Job Tittle
Business Telephone
Business Email
Note: We assure you that the data submitted to us will be securely held in our Alumni Office and will be treated confidentially and with sensitivity. This data is used to promote close links between Oshwal College and our alumni through a full range of alumni activities, including the sending of publications, the promotion of benefits and services available to alumni, notification of alumni events and programmes among others. For the marketing activities, the College will seek permission from you to use your data.
Note also that you have the right to object to the use of your data for any of the above purposes.
Information should be sent to: student-advisor@oshwalcollege.ac.ke / librarian@oshwalcollege.ac.ke
For those who leave Oshwal College, but for whom Oshwal College never leaves, this is where you belong: the Oshwal College Alumni Association
We hope we can count on your commitment and loyalty to ensure that Oshwal College realizes its vision of becoming "a Centre of excellence in developing careers and nurturing leaders responsive to the needs of the global society."