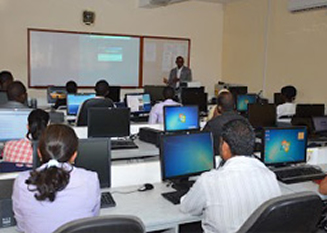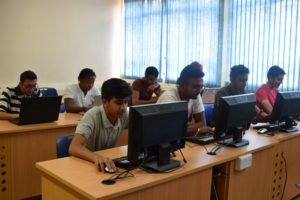 Oshwal college computer labs are well equipped with State of the art flat screen computers. The college has enough computers for all students. The lab is well designed to support conducive learning environment. To boost student's research on different disciplines, internet access is available for all Oshwal College students. All they need to have is a username and a password. Computer lab assistant is always available to assist any student that might have a query. With the facilities in the computer lab, students feel comfortable to move from one machine to another without causing any disturbance. This further promotes conducive discussion environment for students.
Information and Communication Technology infrastructure is projected to assume great importance to the development of the College in the coming years. The College has already positioned itself strategically for these challenges. It is a partner of University of Greenwich. The College has a working local area network (LAN) and has distributed computers to the library, Finance and Academic Records Registry. Plans have been envisaged to offer wireless connection in the Library to allow students to access internet through their personal laptops. This will ease congestion in the Labs.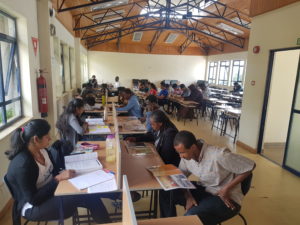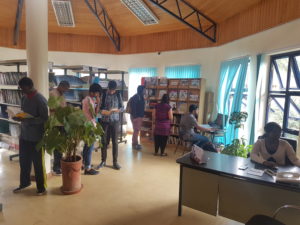 About the Library
Oshwal College Library is located on the 2nd Floor of the Main Block. The Library's core business is the acquisition, organization, preservation and dissemination of information to end users in support of academic, research and teaching excellence in the College. It has a rich collection of information materials in both print and non-print formats. These include volumes of up-to-date books, periodicals and Newspapers.
Our Objectives
To acquire relevant information in all formats and facilitate timely access to authoritative and up-to-date information through proper organization of these resources.
Provide a serene and conducive environment for study and research.
To impart information literacy skills to the users through provision of user education.
To acquire and use new, emerging, and established technological platforms in support of research, teaching and learning, and to facilitate collaboration with other libraries locally and internationally.
To create and enhance reading and research culture that supports the College's unique programs and initiatives.
Who is eligible to use the library?
Registered students for the Current Semester
College Staff
Core Library Services
Circulation services
Reference and referral services
Current awareness services
Selective Dissemination of Information(SDI)
Training and research support
Borrowing Books and other Resources
Registered members are allowed to borrow library information resources as per the library policy which is available on request from the Librarian.
Overdue Fines
Books not returned by the due date attract fines as per the library's lending policy.
NB: Saturdays, Sundays and public holidays are included in calculating all the fines for overdue materials.
Library Hours
| | |
| --- | --- |
| Monday to Friday: | 08.30 AM- 7.45PM |
| Saturday: | 08.30 AM- 4.00 PM |
The Library is closed on Sundays and Public Holidays.
Information Resources
In its endeavor to support academic, research and teaching needs of the College, the library has a rich and diverse collection consisting of the latest books, newspapers, journals and magazines such as Forbes Africa, Management, CIO East Africa, Supply Management, ACCA Student Accountant, ACCA Accounting and Business Magazine, Harvard Business Review, CFA Journal, The Accountant Journal, ABE Student Focus, ABE Business Executive, and Oshwal Youth Magazine among others. To supplement the print collection, the library provides free high-speed wireless and wired internet connections in order to facilitate easy and timely retrieval of information in electronic formats.
Rules and Regulations
Order and silence must be maintained at all times in the Library.
Smoking, eating, drinking and sleeping in the Library is prohibited.
Briefcases, bags, overcoats, hats, umbrellas, etc., are not allowed in the book/shelf area.
Borrowers must present a valid college card to check out materials
Stealing or attempting to steal a library document or any of the library property is an offence. Appropriate disciplinary action will be taken against the offender.
The library will not take responsibility for loss or damage of personal property left in the reading and baggage areas.
Mobile phones and other devices likely to cause disturbances should not be used in the library unless their use is silent.
Ink bottles, paints etc., which may accidentally damage library materials are not allowed into the library.
Damage of library materials, equipment, property, or building is prohibited and must be reported immediately to the librarian. Those responsible must pay for the damage.
The Library reserves the right to ask any person to stop using computer equipment if the library staff has reasonable grounds to believe that that person is misusing it.
Computers are provided for the purpose of research and other educational endeavors. Misuse of these facilities is prohibited.
Contacts
You can contact the College Librarian or Assistant College Librarian for any queries via:
Telephone:      +254 729 644 691 / +254 733 707 902
Email:             librarian@oshwalcollege.ac.ke or assistant-librarian@oshwalcollege.ac.ke
The Recreation Centre offers an opportunity for students to participate in indoor games such as chess, table tennis, pool, darts, carrom, monopoly and scrabble. Coincidentally, the office of the College's coach is also in the same facility.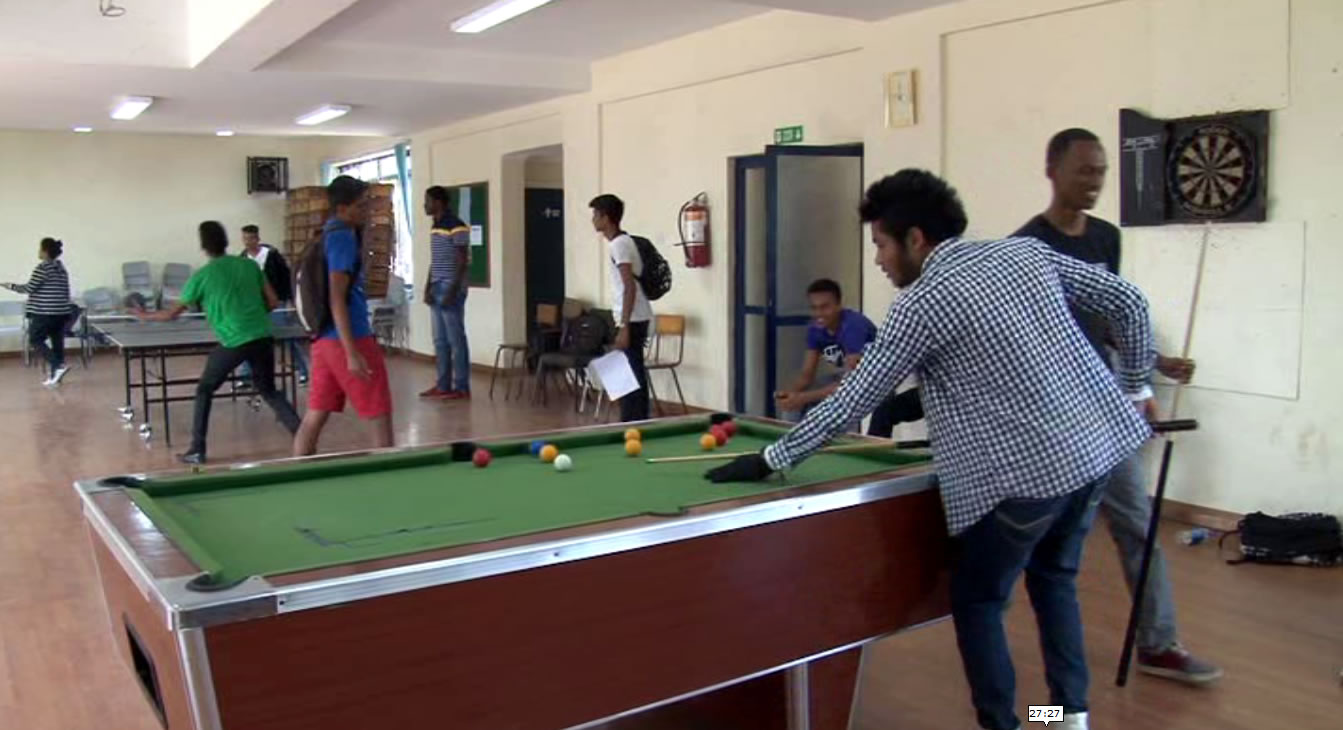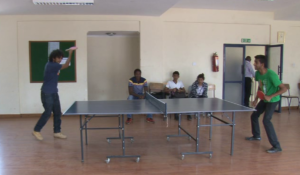 The college has a student cafeteria which provides wholesome food, snacks and refreshments. The menu prices are affordable and are regulated by the college management. As well, strict quality control of food at the cafeteria by the college management is done.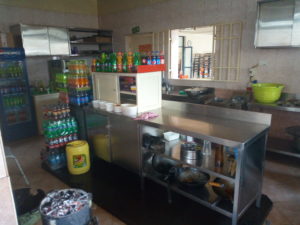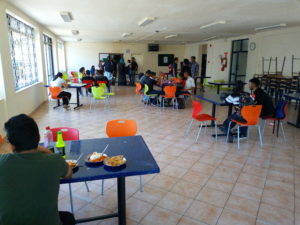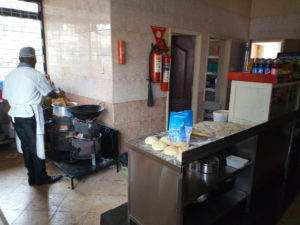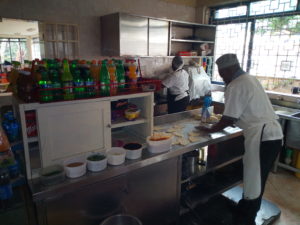 Free transport (bus and shuttle services) is provided on selected routes for both day and evening students. The specific routes includes Parklands Area, Ngara, Pangani, Westlands, Nairobi CBD, South C, Nairobi West, Kileleshwa among others. The Transport service is available in the Morning, Afternoon and Evening hours.